Ankle tattoos are becoming increasingly popular among women who appreciate the elegance and creative expression of tattoos. Ankle tattoos for women can be both charming and sensual. It's the perfect place for a small tattoo, though it's important to be something meaningful to you as the ankle is a visible area. You may go for line tattoos with little shading or detail, or you can also go for a bold and colorful tattoo. Getting inked in this location will be uncomfortable owing to the lack of muscle and closeness to the bone. Don't get afraid because once it's completed it's worth it.
Check out the beautiful ankle tattoos for women right now to help your creativity and help you find something inspirational.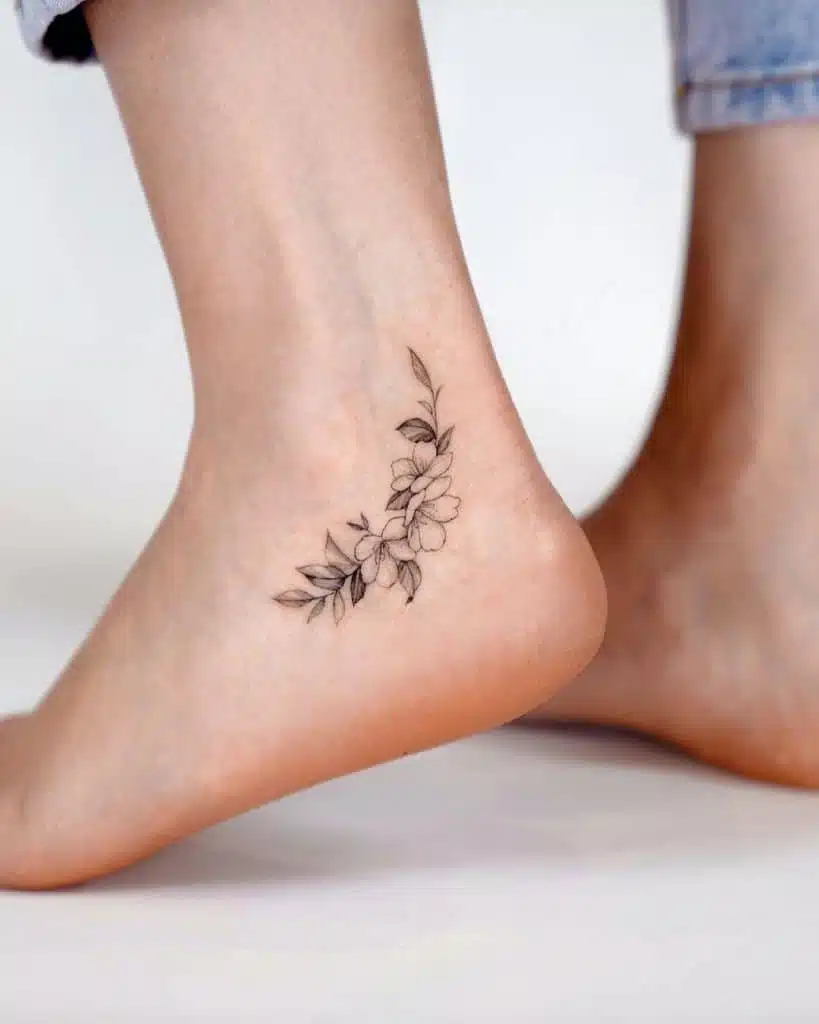 Small Ankle Tattoos
Small tattoos are becoming quite more popular nowadays among women. It's also true that small tattoos for women look more attractive, distinctive and fashionable. A small ankle tattoo will look great because the ankle has a very little area to ink.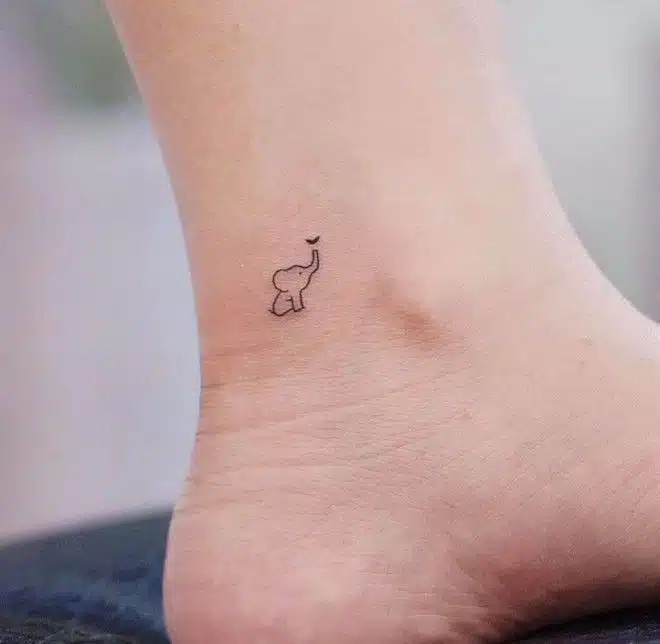 Wrap Around Ankle Tattoos
It looks like an ankle bracelet, but it's actually a tattoo wrapped around the ankle. It is without a doubt one of the most feminine and appealing ankle tattoo ideas. In this area, detailed pieces that appear like real-life jewels are extremely eye-catching. If you enjoy feminine and girly patterns, this is the one for you!
Butterfly Ankle Tattoos
Butterfly tattoos are well-known for their beauty and have become more popular because they have a timeless appeal, everyone adores these lovely critters, and they make excellent tattoos. Butterfly tattoos will make a great addition to your ankle as they will match any long dress you might pick, or even your footwear.
Flower Ankle Tattoos
Flower tattoos are one of the most popular ankle tattoo designs as there are several flowers to pick from, each with its own significance. In general, floral tattoos is associated with beauty, love, and life. The meaning of your selected bloom might vary somewhat, for example, the gladiolus flower is linked with family, whilst the peony is associated with good fortune and honor. Getting a floral tattoo is also a very feminine choice that looks excellent with both large and small tats and black or colorful ink.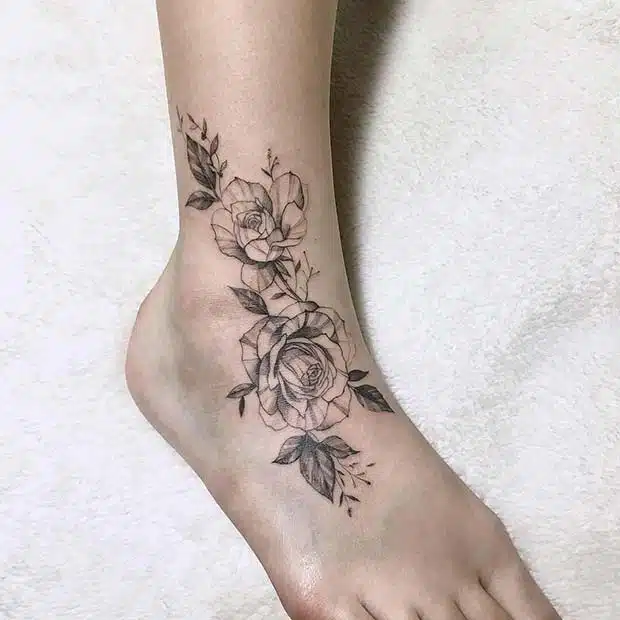 Rose Ankle Tattoos
A rose tattoo is a common design that symbolizes beauty and balance. The blossom itself is attractive to look at, but the thorns may be dangerous. The color of your bloom has a message as well; red denotes passion and love, whilst yellow denotes friendship or joy. Black roses, on the other hand, are associated with sadness and stand out on the skin, whilst white flowers might represent new beginnings and innocence.
Chandelier Ankle Tattoos
Chandelier tattoos are one of the most elaborate and detailed tattoo designs out there. A chandelier is a huge, beautiful frame that holds light bulbs or candles, as well as embellishments like crystals, pearls, and chains. A ankle chandelier tattoo will look great, especially when you use a dress that can reveal it.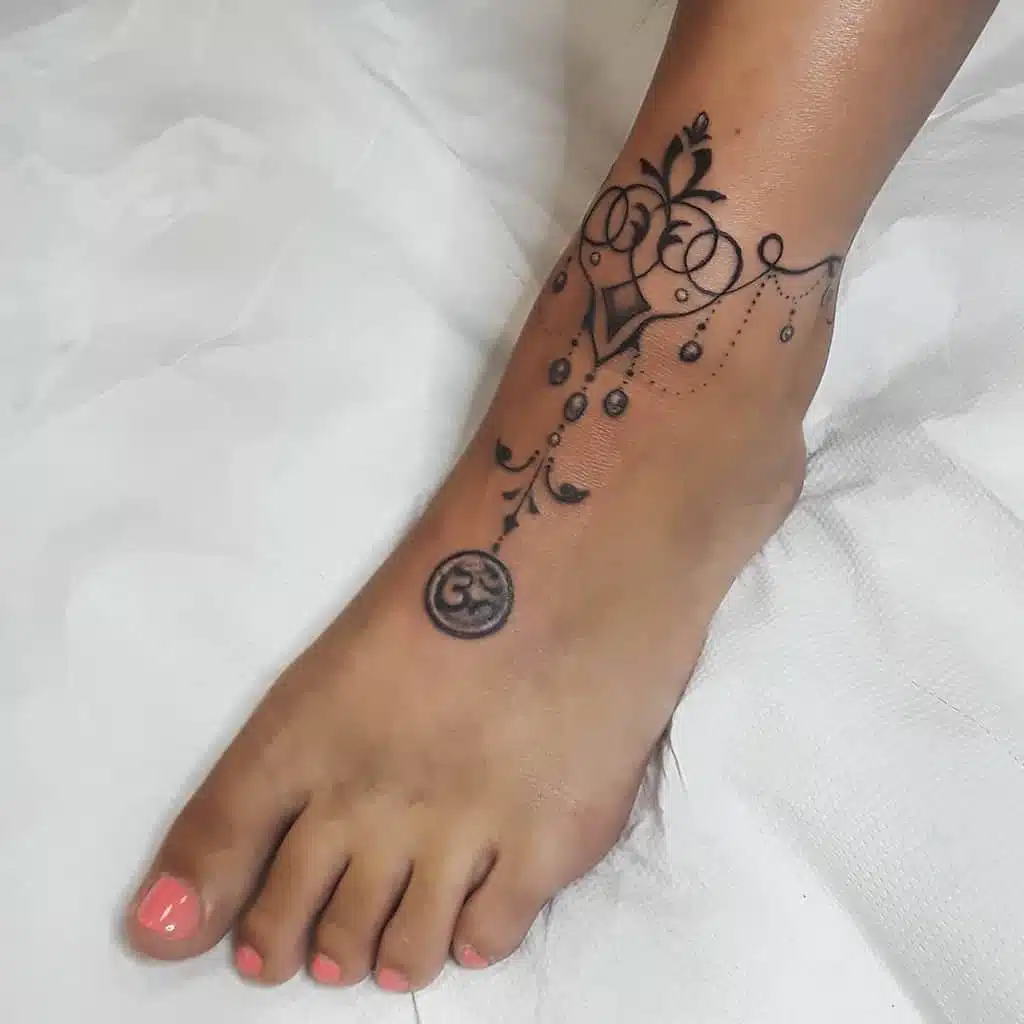 Cross Ankle Tattoos
Cross tattoos are generally associated with religion and faith, and they are a wonderful way to express your faith. It can also signify Jesus Christ's sacrifice for the welfare of humanity, and so be connected with unconditional love and devotion.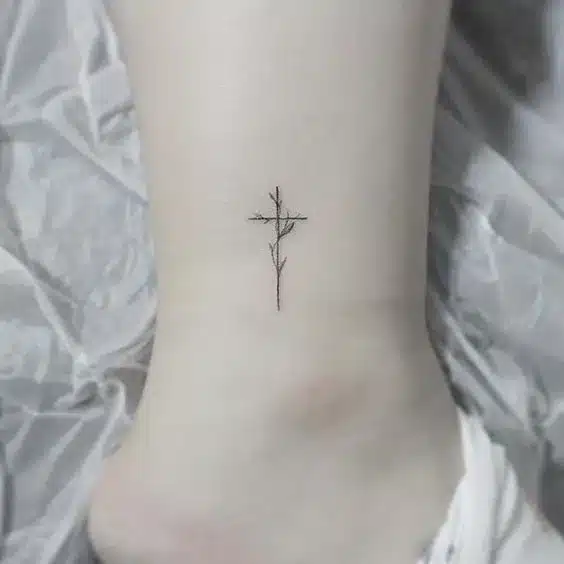 Minimalist Ankle Tattoos
A minimalist ankle tattoo is great because you don't have much space to work with.
Minimalist tattoos are modern and trendy nowadays and you can consider a small shape, a phrase, or a modest portrayal of a more complex animal. Minimalist tattoos are usually small and very simple using black lines to keep the design clean and minimal.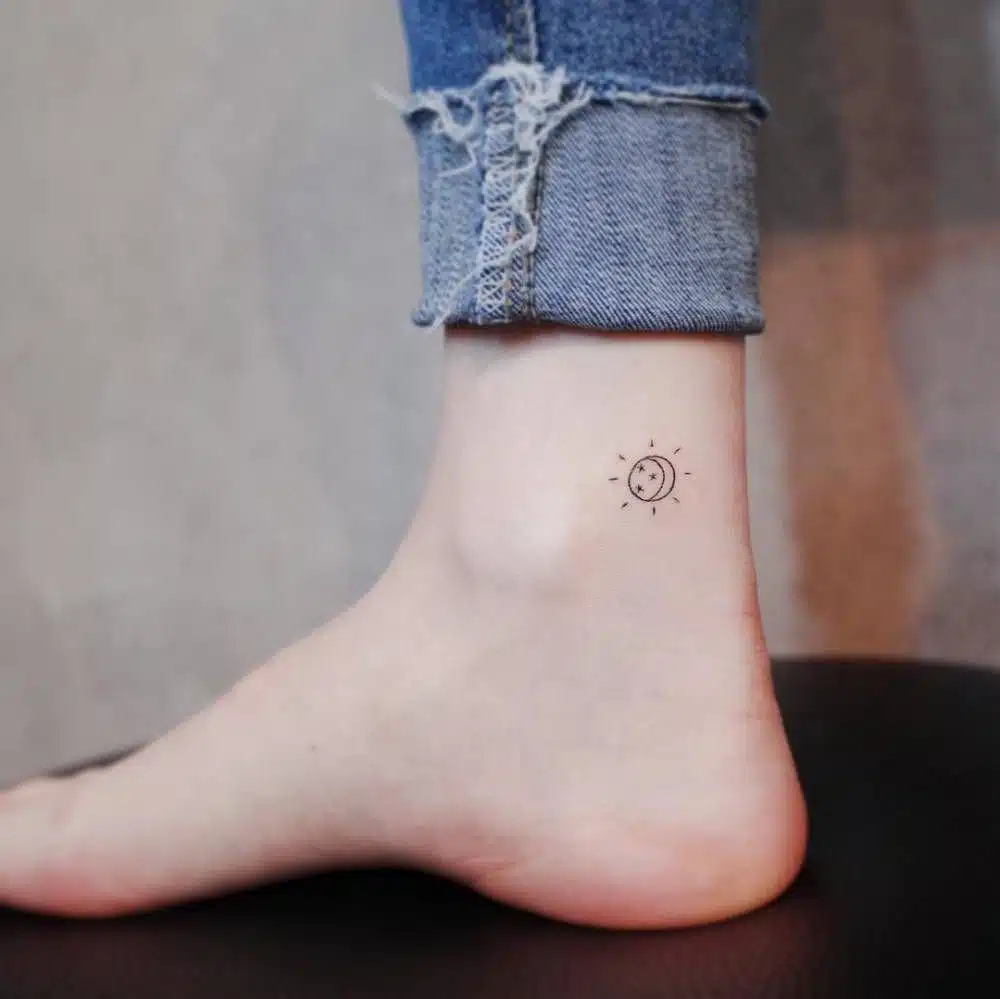 Bracelet Ankle Tattoos
Just like a wrap-around ankle tattoo, a bracelet tattoo is also wrapped, of course, but it simulates a bracelet. Isn't that awesome? You can have a bracelet that lasts forever. Bracelet ankle tattoos are a great option if you enjoy wearing bracelets on the wrist and want something meaningful.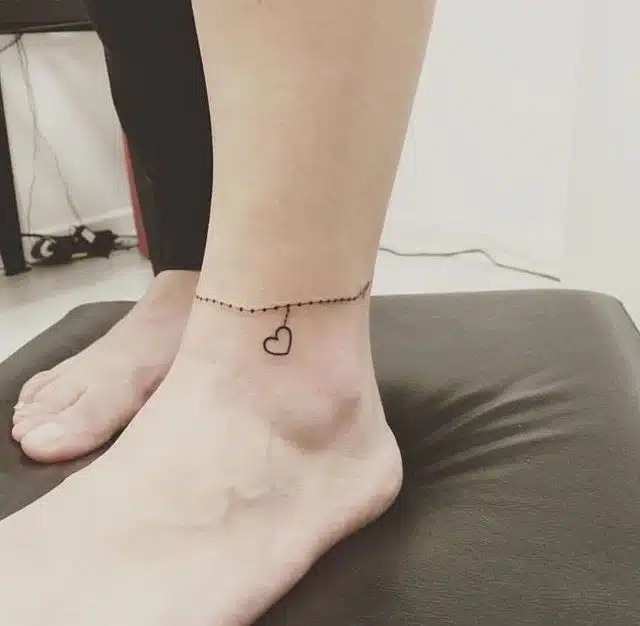 Foot and Ankle Tattoos
Foot and ankle tattoos may bring enlight the delicate and feminine aspects of your body. It is one of the most appealing tattoo possibilities, especially when the design can be seamlessly blended throughout both the foot and ankle.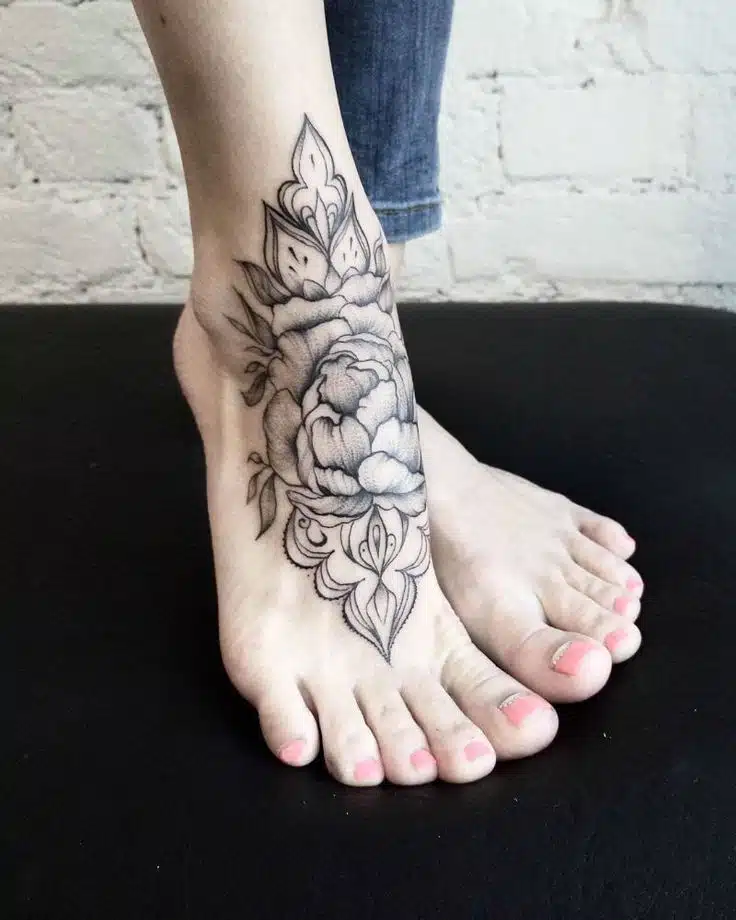 Wave Ankle Tattoos
Wave tattoos can be thrilling, awe-inspiring, or simply serene. You may just love watching them, or you may have developed a taste for surfing. Waves are enjoyed in a variety of ways. It may be because you enjoy taking long walks on the beach or swimming. Many people simply like listening to the waves crashing on the sand.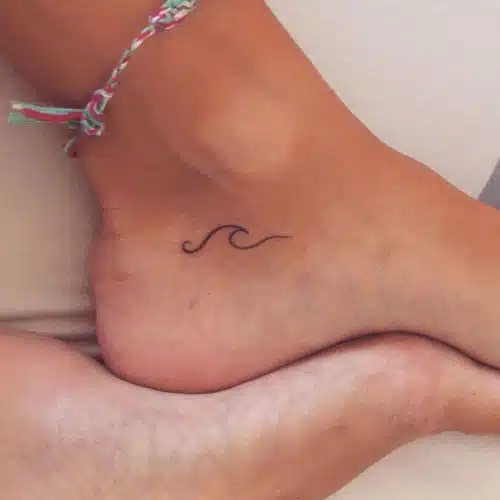 ---
Ankle Tattoos For Women Frequently Asked Questions
Do ankle tattoos hurt?
Your ankle bones are just beneath thin layers of skin, so tattooing in these regions is quite painful. Ankle tattoos are notoriously painful. It's basically the same as getting a tattoo over your rib cage.
Do ankle tattoos fade?
The ankle, depending on where you got the tattoo, can be an area where it will fade quickly. That's because if there is a "rub off" zone on your day-to-day it will make the tattoo fade, although, if the tattoo is done by a professional and you take good care of it by applying a good tattoo aftercare cream, then it should last for a very long time.