Dragonflies are the second most popular insect to get as a tattoo. Even though they have a more feminine look, they can fit men's tastes as well if designed properly. Dragonfly tattoos symbolize rebirth and changes in your life, whether it's your age change, lifestyle change, or inner awakening for example. Dragonfly tattoos not only have a deep meaning behind them but also they look so beautiful.
Check out the best dragonfly tattoo ideas right now to help your creativity and to find something inspirational.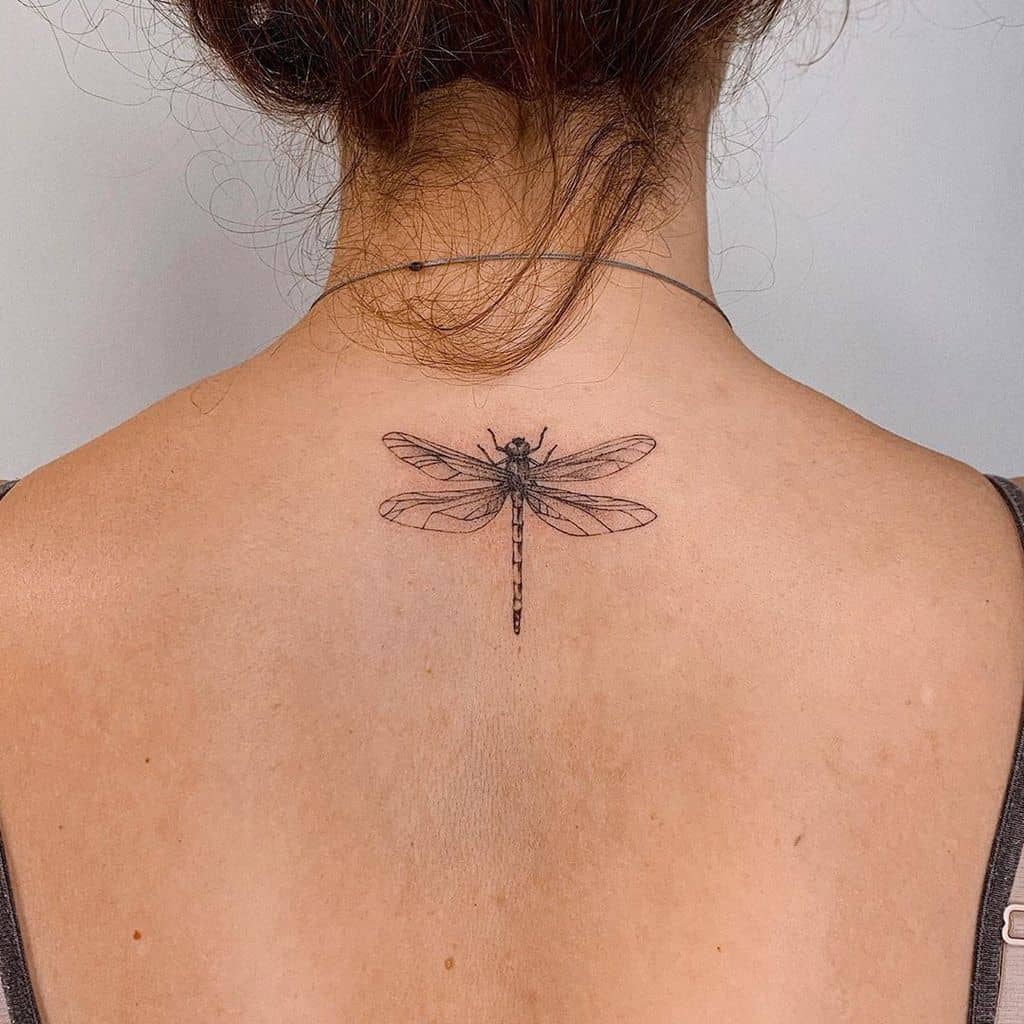 Small Dragonfly Tattoos
Small tattoos are gaining popularity in recent years because you don't have to be constrained in terms of placement and size. A small dragonfly tattoo is usually more subtle, and present to be an excellent choice for those who don't want a lot of attention. It's also the best option for those who are getting their first tattoo and are unsure about the pain.
Elegant Dragonfly Tattoos
Thin and fine lines give a more elegant look to your dragonfly tattoo. They can still have small amounts of shading to give your elegant dragonfly tattoo consistency but don't go to much with it.
3D Dragonfly Tattoos
A 3D dragonfly tattoo might appear to that the insect is flying straight off your skin and they are aesthetically appealing, and everyone who sees them will be immediately intrigued. Whether you decide on a bright dragonfly or a black tattoo with shading, a 3D dragonfly tattoo will draw attention.
Minimalist Dragonfly Tattoos
In life, the simple things are the best, so if you believe in that, a minimalist dragonfly tattoo is the style for you. Minimalist tattoos are all about simplifying the design using lines, minimum shading, and minimal details.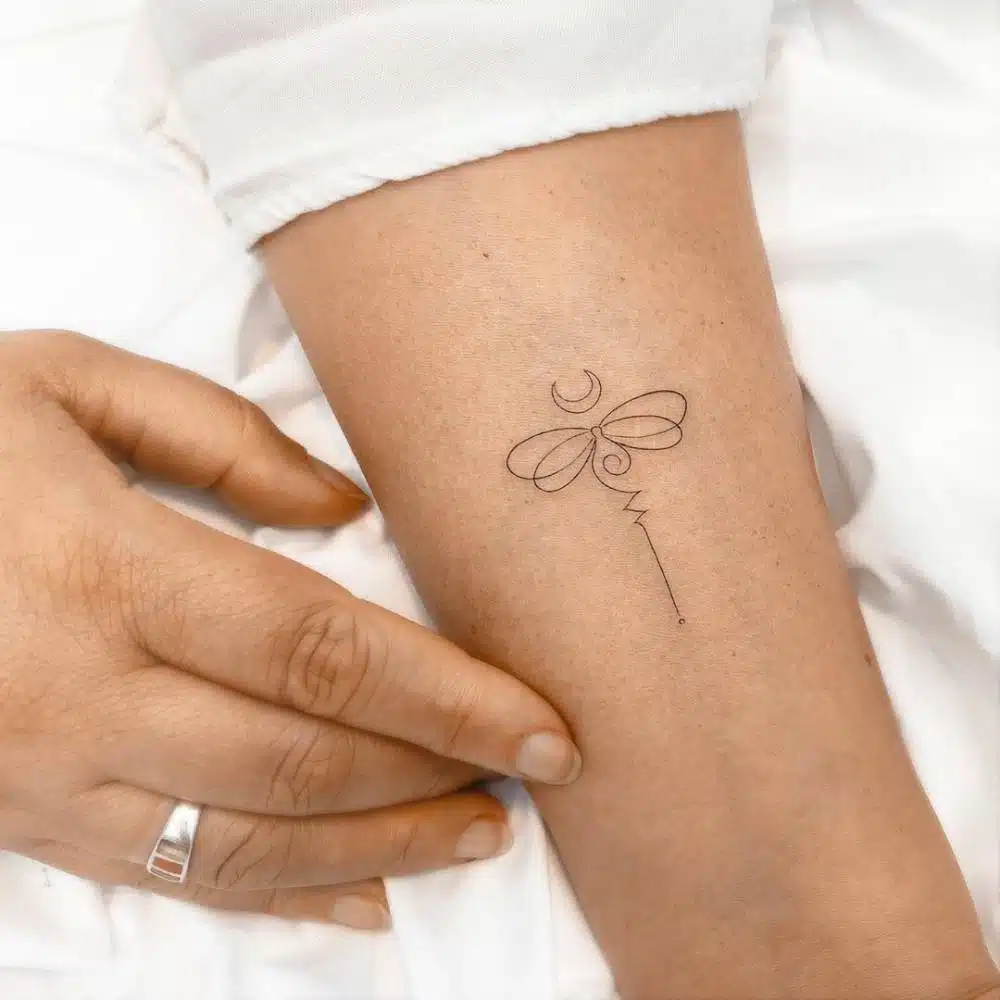 Watercolor Dragonfly Tattoos
Watercolor dragonfly tattoos look so great because make them stand out from your body. The watercolor technique makes dragonfly tattoos more fun, expressive, and cuter. Be creative!
Black & Gray Dragonfly Tattoos
Black and gray dragonfly tattoos can be as impactful as the watercolor version, and they will have a completely different look. You may draw emphasis to the picture itself by reducing the color from a charming dragonfly tattoo. The intricacy in the body part may be enhanced with subtle ink shading, allowing more time to be spent on the head and the multifaceted eyes.
Geometric Dragonfly Tattoos
Geometric tattoos are the foundation for some of the greatest tattoos and some are really striking tattoos. When choosing this type of design, you may think less about the meaning and more about the appearance. Or maybe combine both!
Tribal Dragonfly Tattoos
In many cultures, getting a tribal tattoo is considered a rite of passage. Although things have changed and it remains a strong symbol for anyone seeking a meaningful tattoo. You may combine the two worlds and combine the style into a tribal dragonfly tattoo.
Large Dragonfly Tattoos
Who said dragonfly tattoos can't be large? Because of their shape, dragonflies are mostly used as large back tattoos with the wings covering your shoulder blade to your backbone. If designed properly they can look astonishing,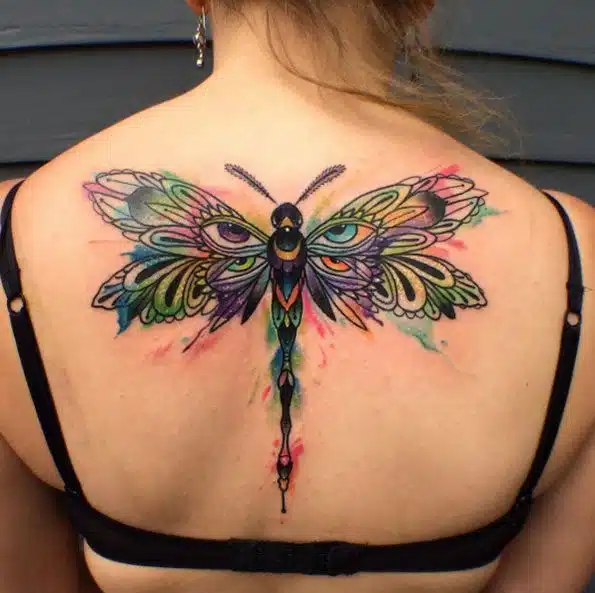 ---
Dragonfly Tattoos Frequently Asked Questions
What does a dragonfly tattoo symbolize?
Dragonfly tattoos symbolize rebirth, change, balance, harmony and transformation, whether it's your age change, lifestyle change, or inner awakening for example. Dragonfly tattoos look fantastic in many different styles.
Where to put a dragonfly tattoo?
If you are considering a small dragonfly tattoo, there are a lot of places in the body to choose from, from the inner wrist, the forearm, the hand, the foot, behind the hear, and many others. For a large dragonfly tattoo, you may consider the back or the chest.