Hand tattoos for women are becoming increasingly popular, although bear in mind that getting a hand tattoo is a lot of commitment and not easy to hide. Even when wearing a long-sleeved shirt, your hands will be always visible, unless you use gloves. Women's hand tattoos may reveal a lot about their personality and sense of style. A hand tattoo is a terrific choice for women who aren't hesitant to flaunt their passion for tattoos to the world.
Check out the cutest hand tattoos for women right now to help your creativity and to find something inspirational.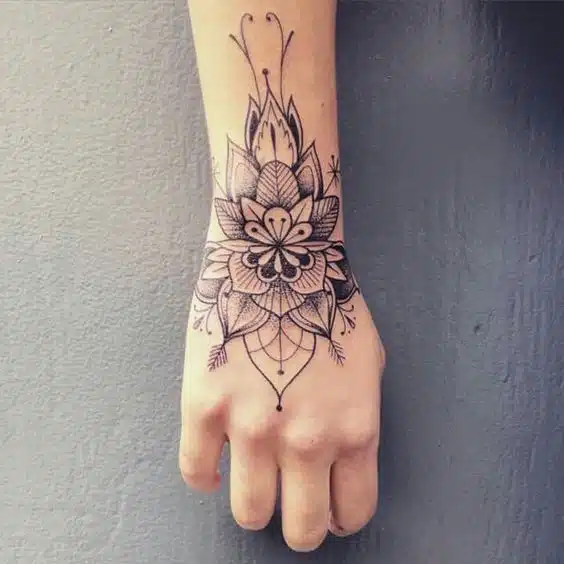 Small Hand Tattoos
Small hand tattoos are perfect if you want something that doesn't grab a lot of attention. A small tattoo on the hand not only looks elegant and subtle but also because it's a flat region of the skin that might hurt a bit less. Butterflies, roses, words, a cross, a heart, a moon, a turtle, are all good ideas for a tattoo there.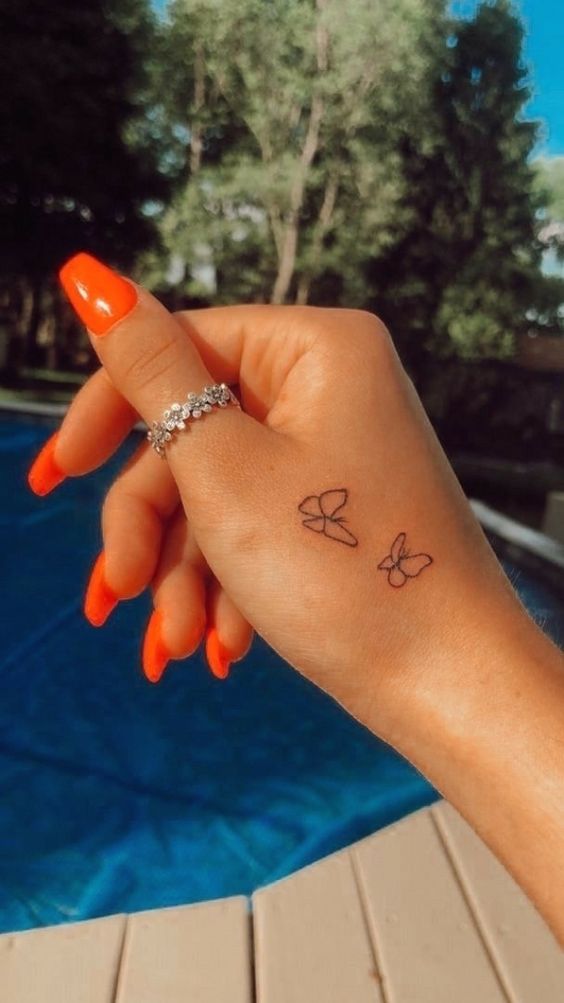 Full Hand Tattoos
Before committing to a full hand tattoo think very deeply about it because once you have done it, it will be there forever. Full hand tattoos look awesome when done well, so make sure to pick a good tattoo artist.
Rose Hand Tattoos
Roses tattoos are an iconic symbol in the tattoo industry, especially for women because they are visually attractive and have a lot of meaning. The bloom is a popular option because of its flexibility and is typically linked with love, beauty, and fresh beginnings. There are many various styles and techniques to pick from, and the significance of your ink might alter based on the design you choose.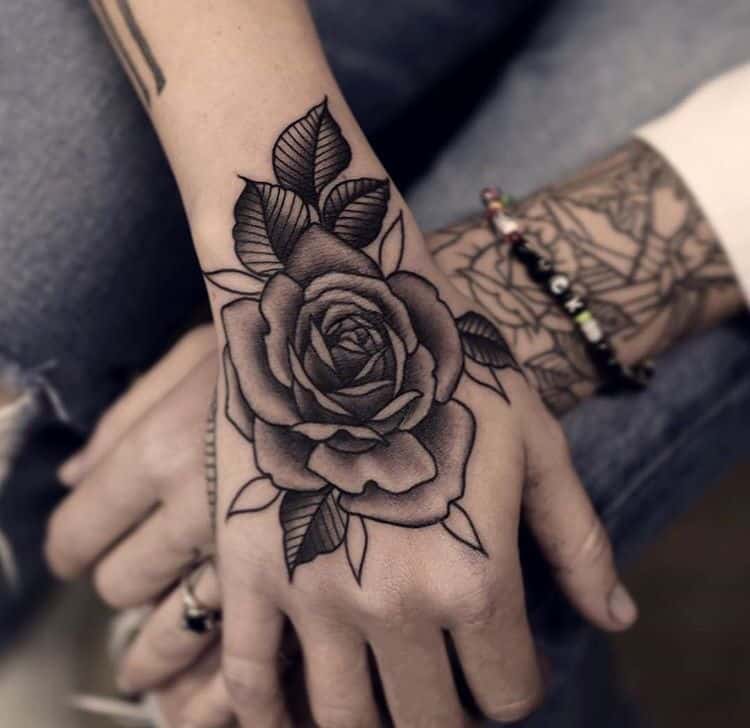 Cross Hand Tattoos
Cross tattoos are known for having a strong religious meaning as it reminds you that your religion might be the most important thing in your life.
Butterfly Hand Tattoos
Butterfly tattoos are well-known for their beauty and have become more popular because they have a timeless appeal, everyone adores these lovely critters, and they make excellent tattoos.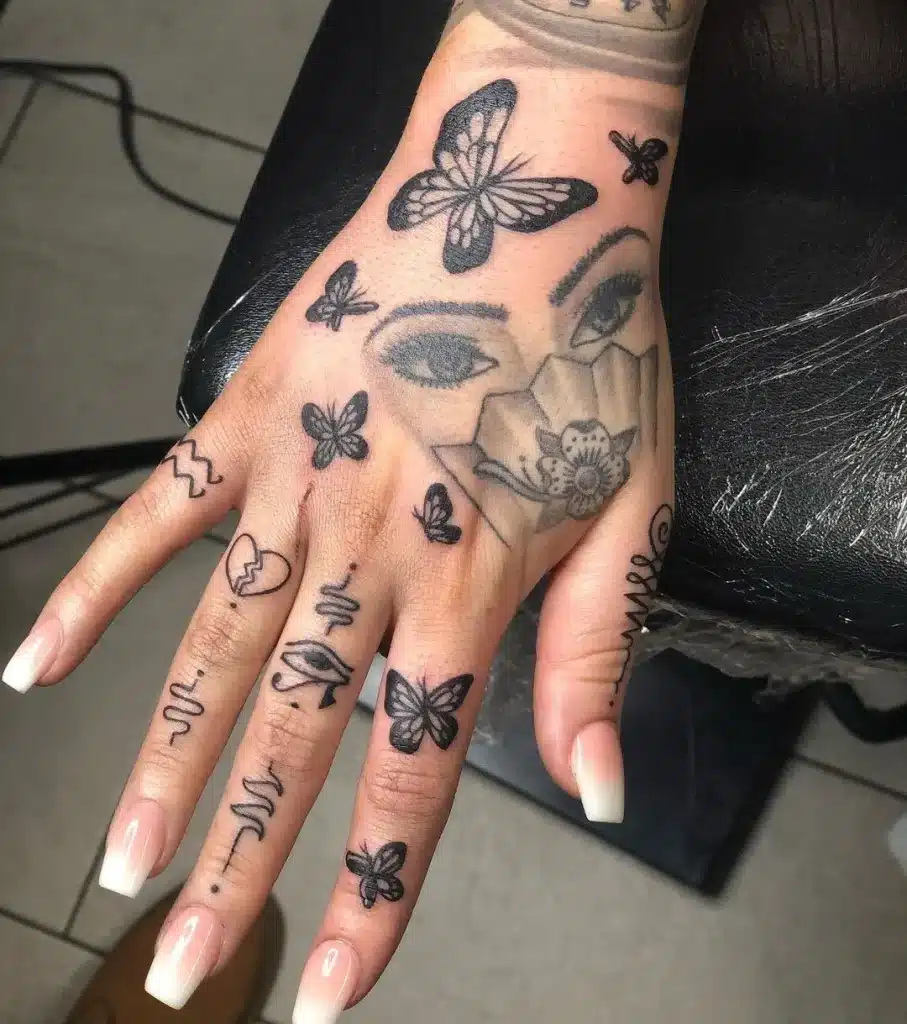 Meaningful Hand Tattoos
Hand tattoos might be the most meaningful as they are visible always for you and for others, so they must have some strong meaning to you. These meaningful tattoos are frequently more personal, stylish, classy, cute, and you may consider small letters from a special one or your parents, birth dates, a ring, etc.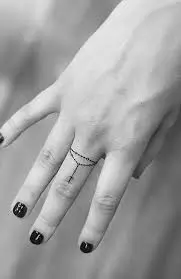 Star Hand Tattoos
Star tattoos are very flexible and they carry a lot of meaning. A star tattoo may symbolize dreams, ambition, hope, mystery, and desire. The North Star, the most well-known star of the stars, can be recognized as a symbol of direction and guidance.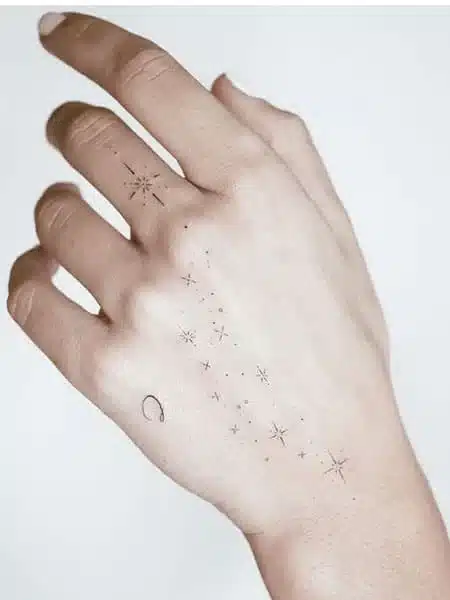 Palm Tattoos
Palm tattoos are not the most popular option among women, although there are awesome designs to ink on them. Bear in mind that the palm differs a lot from the other areas fo the body and because of its imperfections of it, the tattoo artist might face a challenge.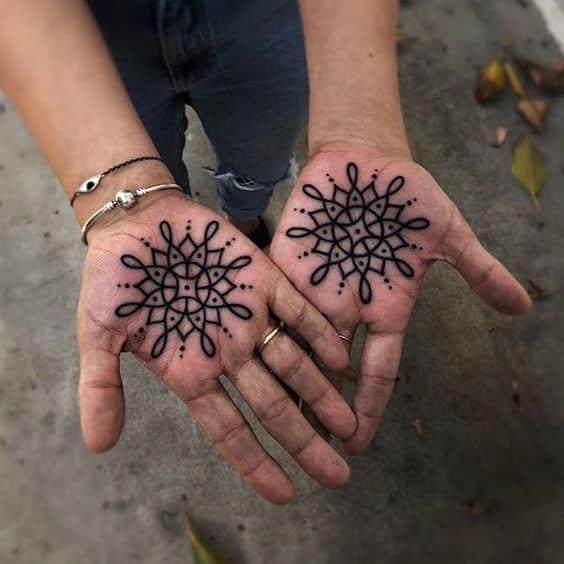 Finger Tattoos
Finger tattoos are now more popular than ever because these tattoos are very small and they can have a lot of meaning. There's a finger tattoo for everyone, from strong and statement-making to small and delicate.
Cat Hand Tattoos
A cat tattoo may mean a lot of different things. Cats represent good luck, mystery, and secrets by some, while a black cat is considered bad luck or a death omen, by others. You may also want to commemorate a pet with your body art, and this is an excellent method to do it.
Dog Hand Tattoos
Dog tattoos might be a perfect option because it is a timeless design. Dogs have been recognized for their devotion and protection since ancient times, and they can mean the need for guidance, protection, loyalty and love.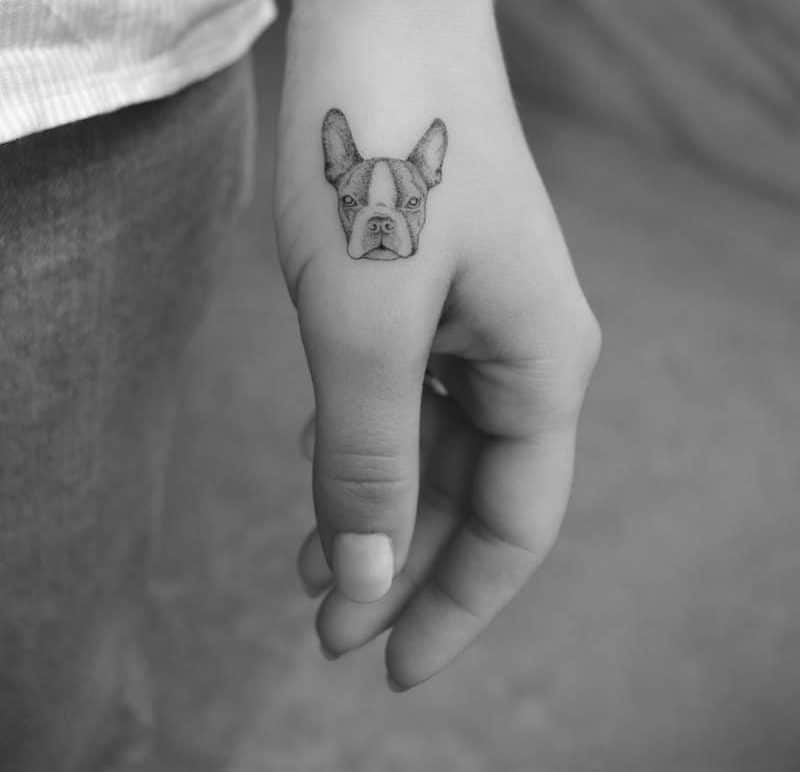 Minimalist Hand Tattoos
Minimalist tattoos are usually small and very simple using black lines to keep the design clean and minimal. Even though minimalist tattoos are so little in complexity, they might be full of meaning to you.
Geometric Hand Tattoos
Geometric tattoos are a popular style because they give a feeling of balance symmetry and sometimes even mystery. Geometric tattoos can go from completely abstract shapes to a design of something that has meaning to you, like a person, an animal, or an object.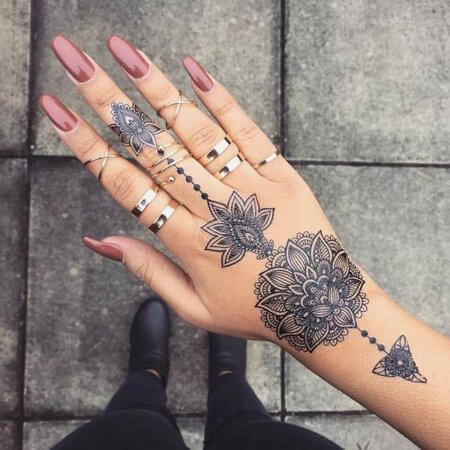 Flower Hand Tattoos
Flower tattoos are a key emblem of natural beauty and vitality, as they are delicate and bright. They are, without a question, some of the most well-known tattoo designs in history, especially for women.
Heart Hand Tattoos
Heart tattoos are globally recognized as a sign of love, but it may also represent courage or be inked as a memorial to memorialize departed loved ones.
Bird Hand Tattoos
Bird tattoos are quite versatile and they are a bit popular in the tattoo industry. They may be found in a variety of cultures and are suitable for a variety of tattoo styles. Birds represent independence and liberty, as well as peace, optimism, and joy.
Arrow Hand Tattoos For Women
Arrow tattoos have a lot of metaphorical meaning and they are admired by both expert tattoo artists and beginners. Because of their long and this shape, you may consider inking in the side of the hand.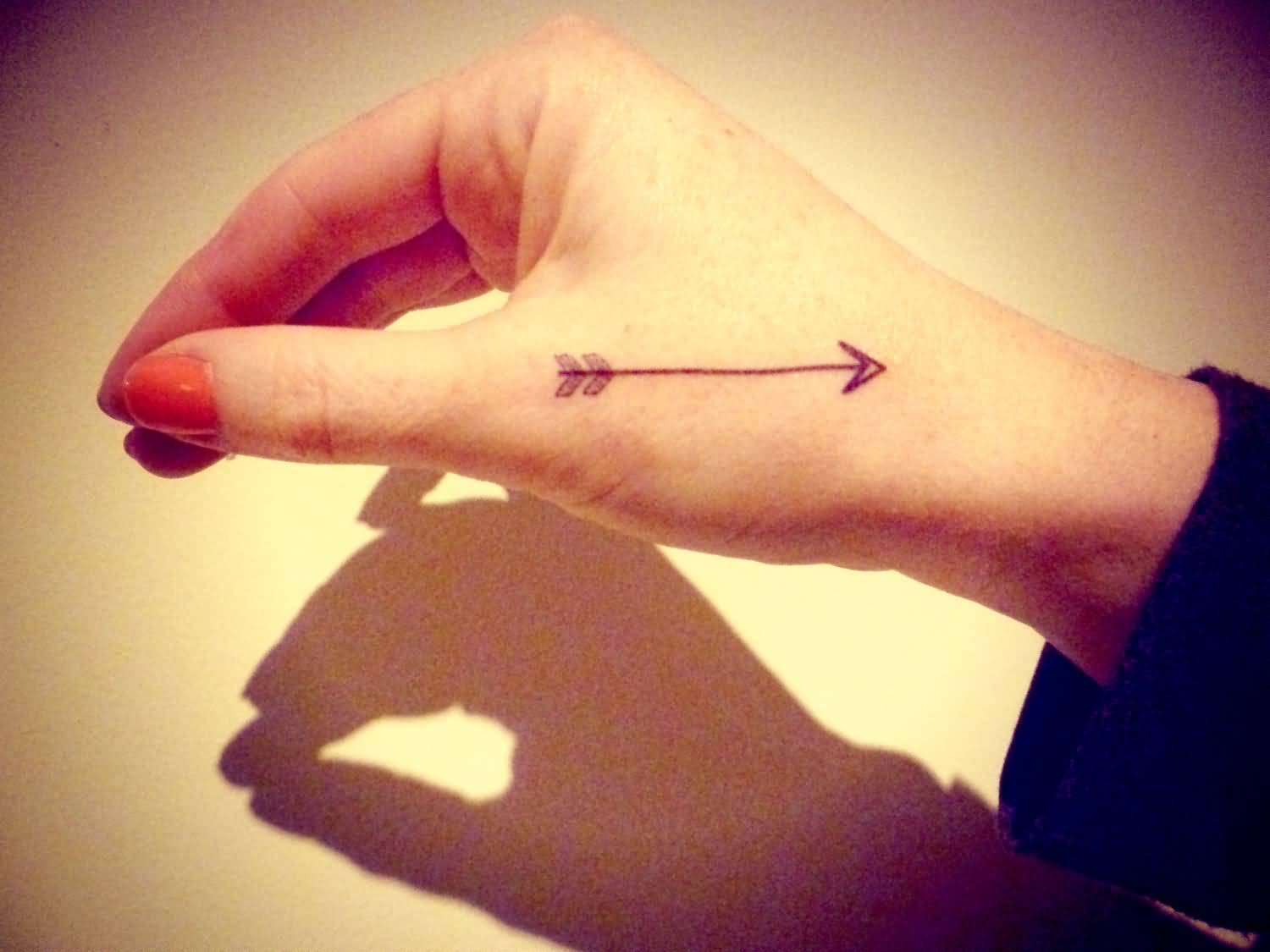 Dot Hand Tattoos
When we speak about dot tattoos, there are many ways to use it in your design, although it's said that three dots represent the "whole" of the cosmos, as it relates to time, the human body, and the world as we know it.
Crown Hand Tattoos
Crown tattoos because of its symbolic value, is an excellent choice for powerful women who feel like a queen. The monarchy is associated with the head ornament, which denotes power, triumph, self-control, and grandeur.
Moon Hand Tattoos
The meaning of a moon tattoo varies depending on the type of moon. In general, the moon is a feminine emblem that represents eternity, time, and nature's dark side. In astrology, it's also a sign of the soul. A crescent moon tattoo, on the other hand, has special significance since it symbolizes a period of change. Waxing moons represent expansion and innovation, while waning moons represent release and introspection.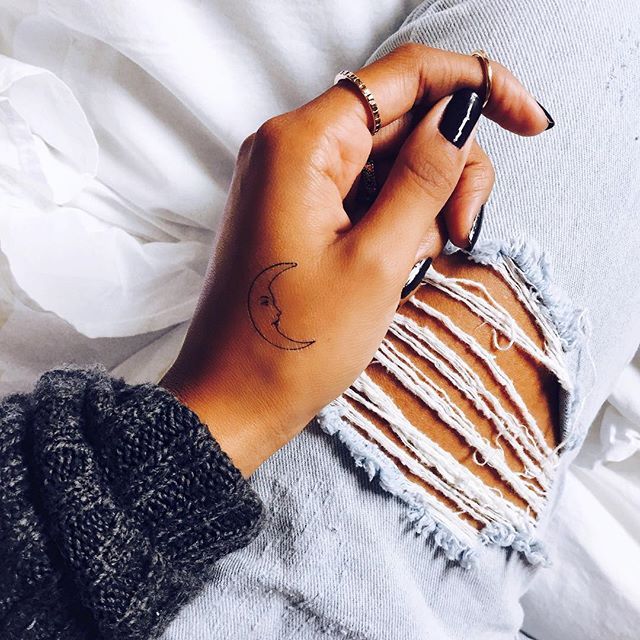 Celebrities Hand Tattoos
Rihanna
Rihanna had a chevron pattern tattoo, which she has covered with a tribal tattoo on her right hand, which she said once in an interview "It's tribal. It represents strength and love… It's their traditional way of tattooing. I always wanted. It hurt like hell!".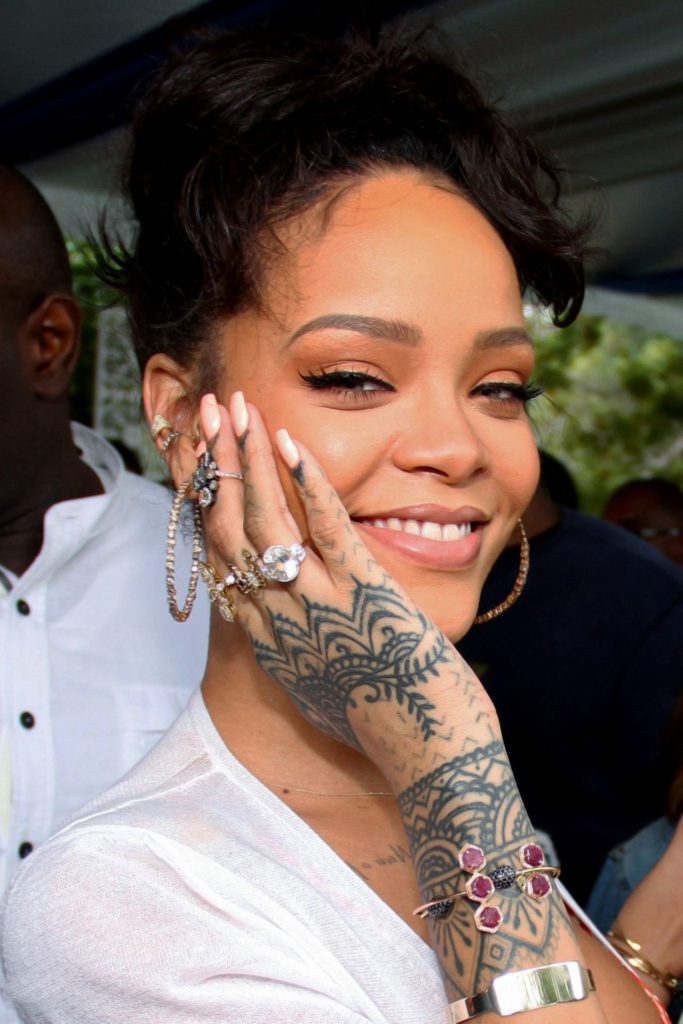 Adele
Adele got in June 2013, a word tattoo "PARADISE" on her left hand by the Bang Bang Tattoo artist, followed by other tattoo saying "Angelo", Adele's son, that symbolizes her son Angelo, being her paradise. The tattoo may also show her love, affection and commitment towards her family.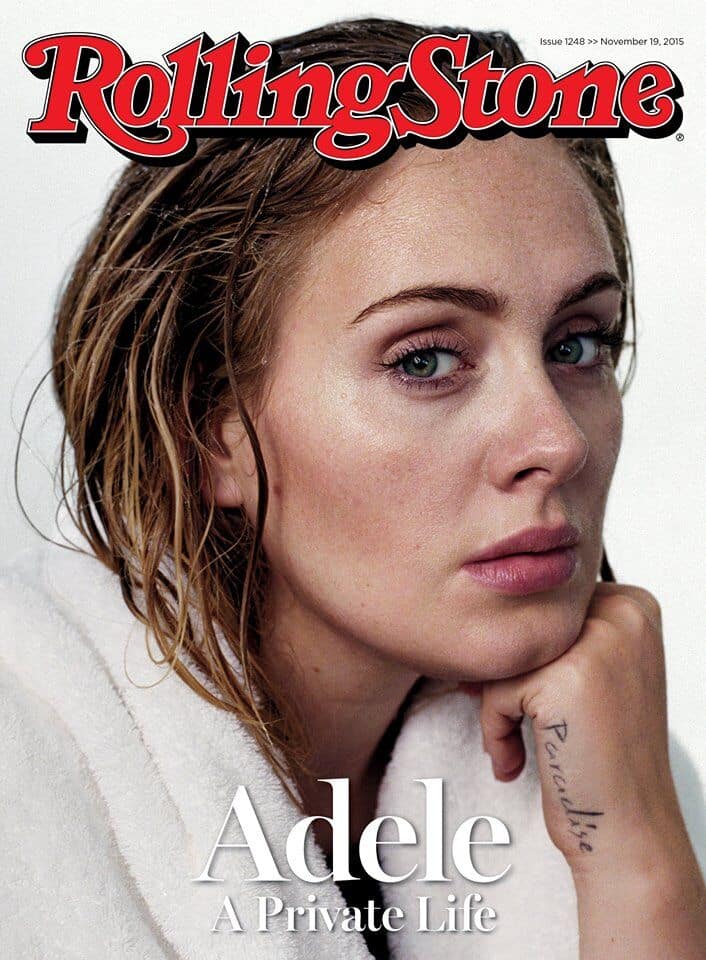 Miley Cyrus
Miley Cyrus has at least seven small tattoos on her right hand, being an evil eye, alien head, watermelon slice, peace sign, cross, a heart and the "BAD" word in red as a tribute to Michael Jackson.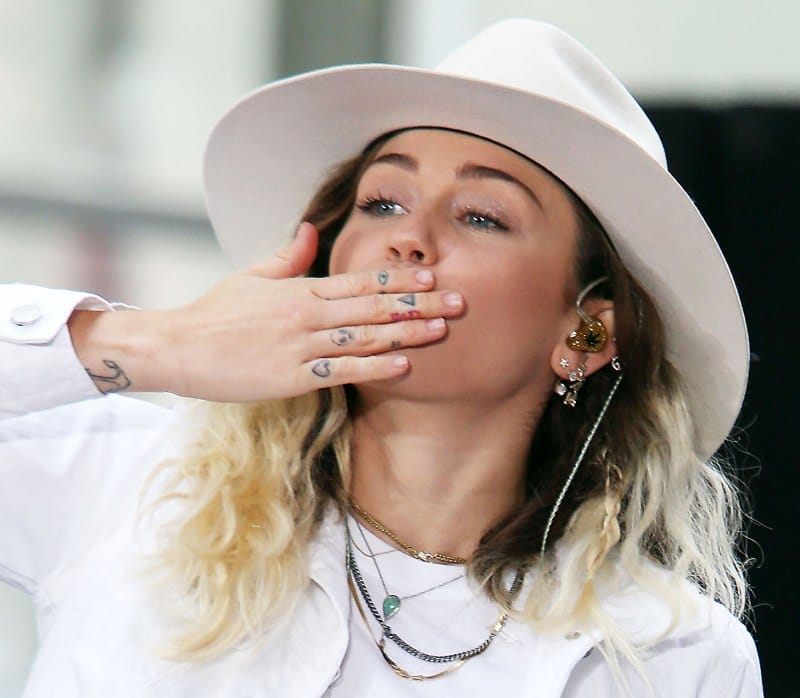 Ariana Grande
Ariana Grande has different tattoos on her hand. The most visible ones are the moon and star design which she tattooed after receiving Billboard Women of the Year awards in 2018.
Lana Del Rey
Lana Del Rey has the word "paradise" tattooed on the side of her left hand and "Trust no one" in her right hand. "Death and paradise for me are linked. I expect after my death, something very calm and relaxed. This can already be described as paradise. It is so loaded with meaning. I just like the word "paradise. I even tattooed it on my hand." said Lana in an interview, explaining the meaning of her tattoo.
---
Hand Tattoos For Women Frequently Asked Questions
Do hand tattoos hurt?
The top of the hand, the palm, and the fingers are common tattoo locations, however, getting a tattoo anywhere on your hands may be quite painful. The skin is very thin there, and it contains numerous nerve endings that might cause pain if a tattoo needle strikes them. Furthermore, when nerves in your hands and feet are irritated by a tattoo needle, they may experience severe spasms, making the tattooing process extremely uncomfortable. If you are unsure about the pain, you should begin with a u003ca href=u0022https://projaqk.com/small-tattoos-for-women/u0022 data-type=u0022postu0022 data-id=u00229305u0022u003esmall tattoo for womenu003c/au003e to get a feeling. You may also talk to your tattoo artist about it before doing it.
Do hand tattoos last?
Tattoos on your hands fade more quickly than tattoos on other parts of your body because you use and wash your hands much more frequently and the skin on your hands will be always changing. Despite that, it does not negate the fact that hand tattoos are still permanent.
Are hand tattoos for women popular?
Hand tattoos for women have become more popular in the last years because of the adoption of many celebrities supporting them, which has been leading to a better acceptance among society.
Are hand tattoos considered unprofessional?
While hand and finger tattoos are not prohibited in the United States, some tattoo artists have internal regulations in their shops prohibiting tattooing in exposed locations. Some tattoo artists are against hand tattoos (and others like in the face) since they might significantly affect a person's professional life. As a result, tattoo artists will decline to tattoo design in the hand.