Small tattoos are becoming quite more popular nowadays among women. It's also true that small tattoos look more attractive, distinctive and fashionable. The biggest advantage is that they are really easy to hide with clothing and even though they are small, they can carry a lot of meaning to you. The key to a successful small tattoo for women, is simplicity and avoiding designs with big noises. Keep it simple!
With so many fantastic small tattoo designs to choose from, the hardest part will be selecting your preferred design. Check out the most beautiful small tattoos for women right now to help your creativity and to find something inspirational.
Small Wrist Tattoos
Small wrist tattoos are the perfect option for a first women's tattoo because they not only look elegant and subtle but also because it's a flat region of the skin that might hurt a bit less. There isn't much space on the wrist so a small tattoo is ideal. Words, roses, a moon, a turtle, are all good ideas for a tattoo there.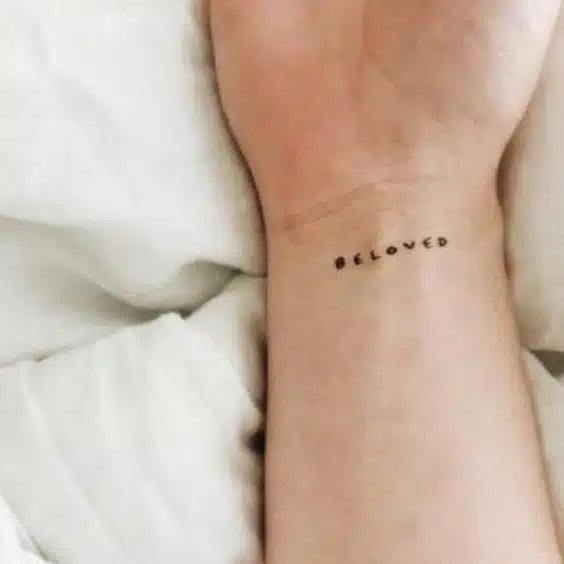 Small Hand Tattoos
Hand tattoos for women are a classic option as they might represent beauty, femininity, romance, a heroine, a muse, desire, independence, or good fortune. Although, bear in mind that the hands are a highly visible area of your body, so consider a small hand tattoo for something more delicate and less attention grabber.
Small Arm Tattoos
The arm is a quite versatile area of your body for a tattoo, so you may find it hard to ink a really small tattoo. Nevertheless, you may consider tattooing a small quote, small flowers or roses, birds, a butterfly, a geometric shape, etc.
Small Forearm Tattoos
A small forearm tattoo for women might be the ideal location if you're getting your first tattoo or are unsure about your pain tolerance in the forearm. It's also a good option if you like a more basic look or can't have huge tattoos at work. The simpler the better when it comes to small tattoos. Consider using a slogan, initials, or a little geometric pattern.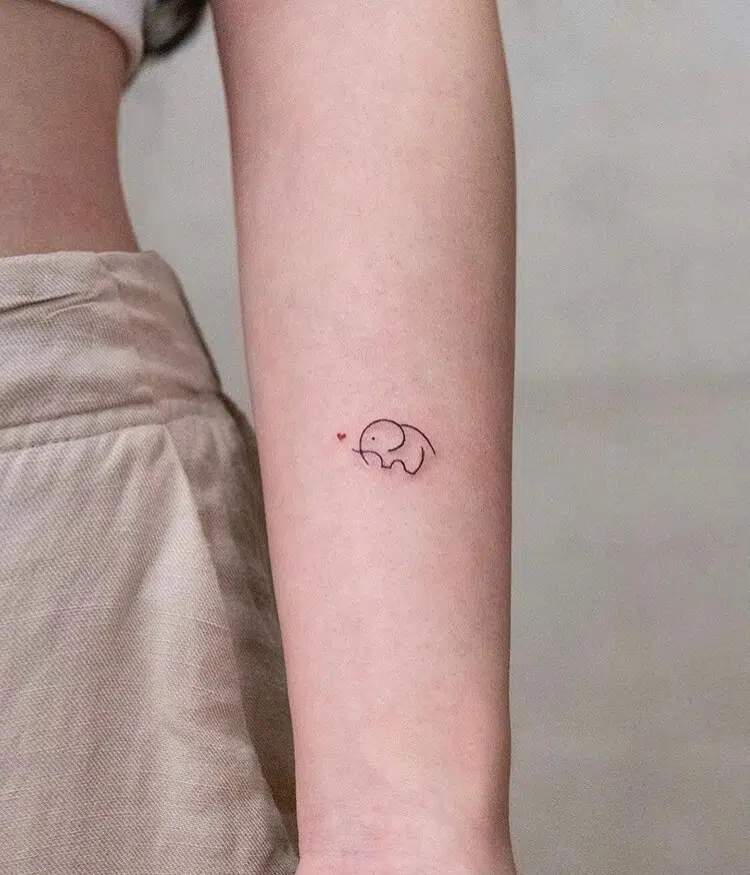 Small Chest Tattoos
When thinking of small chest tattoos, the in-between breasts is the perfect place for it because of the narrow and vertical space. These tattoos are so beautiful for women to showcase their feminine artwork and you may consider something simple as some vertical dots, a snake or even something more abstract.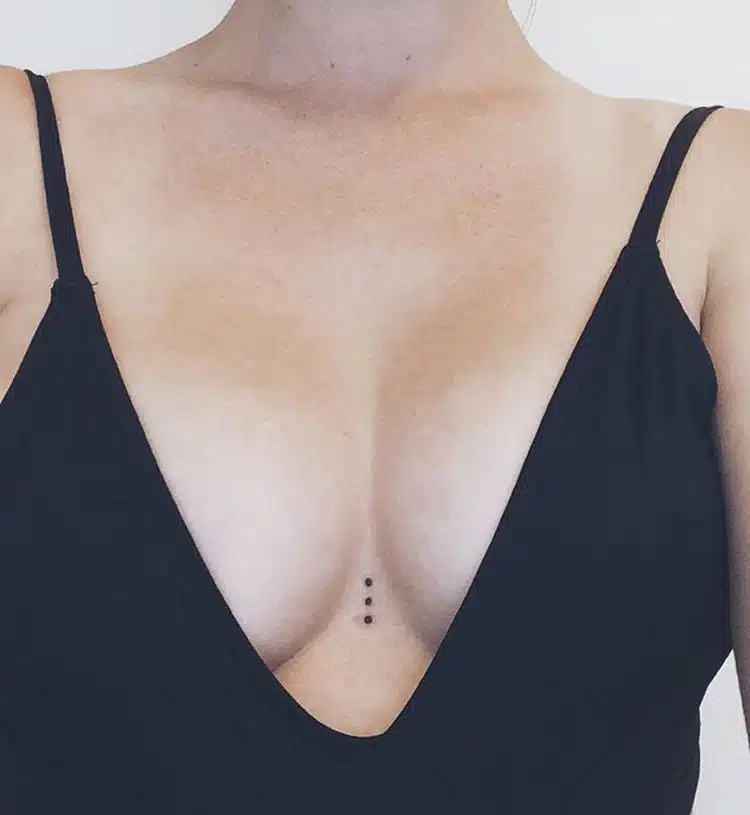 Small Butt Tattoos
Even though you might think the butt is a strange place to get a tattoo, it's a wonderful place for a hidden tattoo and for a painless experience, therefore small butt tattoos are great! These tattoos are usually very attractive and they can still have meaning to you.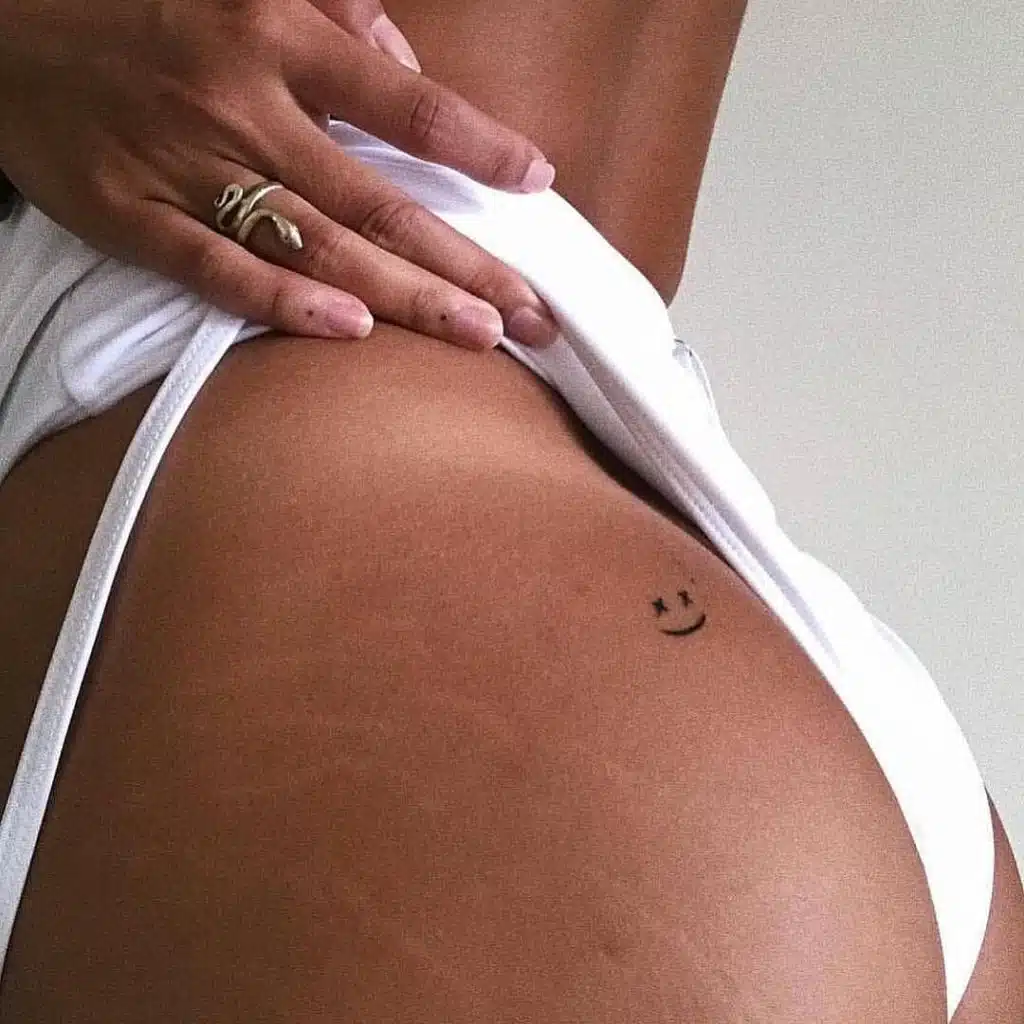 Small Neck Tattoos
There are so many beautiful small neck tattoo designs, whether little and delicate or louder and covering a larger area. Although if you want something more subtle and classy, a small neck tattoo is a perfect option. Consider inking a meaningful tattoo for you.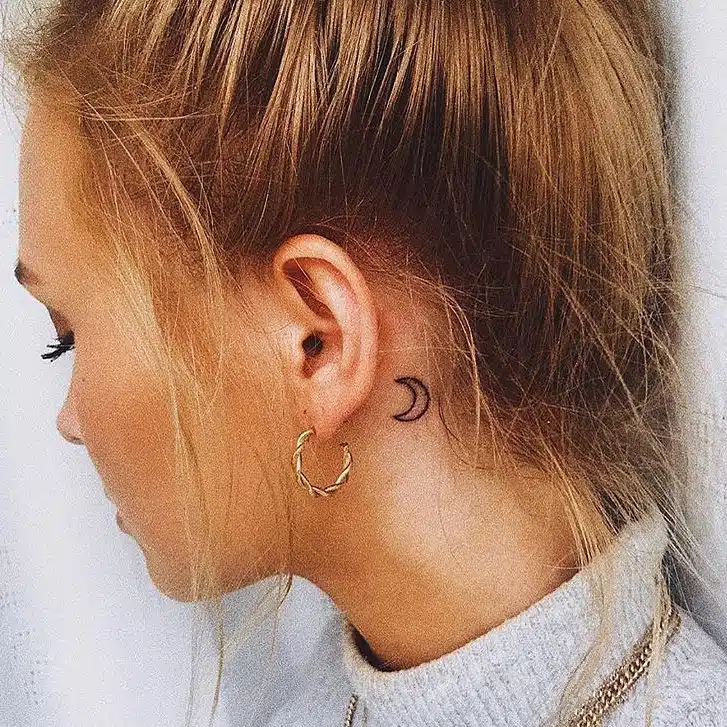 Small Finger Tattoos
Finger tattoos have become more popular over the past few years because these tattoos are very small and they can have a lot of meaning. There's a finger tattoo for everyone, from strong and statement-making to small and delicate.
Small Ankle Tattoos
Small ankle tattoos are becoming quite more popular nowadays among women. It's also true that small tattoos for women look more attractive, distinctive and fashionable. A small ankle tattoo will look great because the ankle has a very little area to ink.
Small Meaningful Tattoos
Small tattoos might be the most meaningful sometimes. These meaningful tattoos are frequently more personal, stylish, classy, cute, and you may consider inspiring quotes, small letters, birth dates, abstract shapes, etc.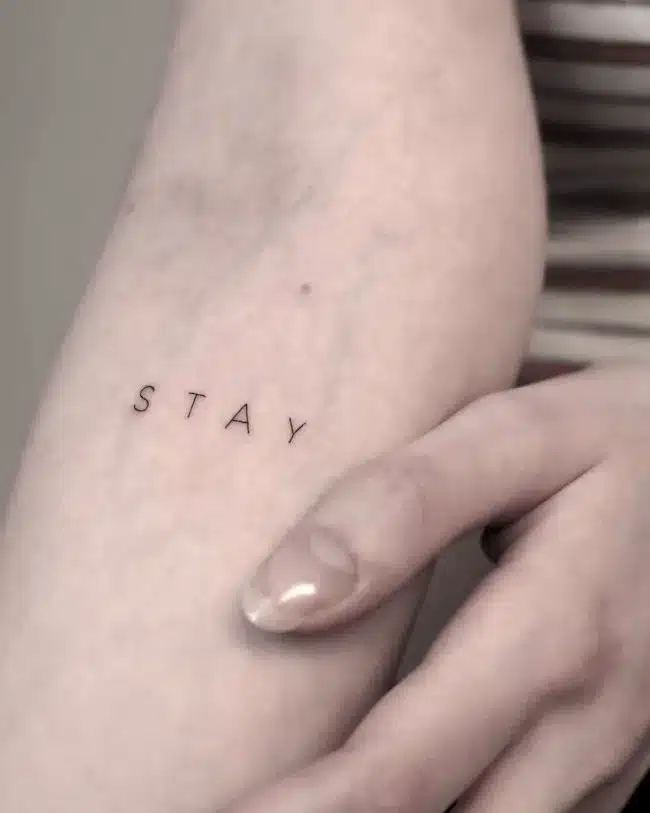 Small Cross Tattoos
Cross tattoos have a strong religious meaning as it reminds you that your religion might be the most important thing in your life. Many Christians choose the sacred emblem of the cross as their tattoo design as it symbolizes the essential aspect of the faith: Jesus Christ's sacrifice for humanity's salvation.
Small Cute Tattoos
Small tattoos are perfect for cute designs. Mini hearts, turtles, elephants, bears, dogs, cats, roses and flowers, are all ideas of small cute tattoos you can consider for your next tattoo.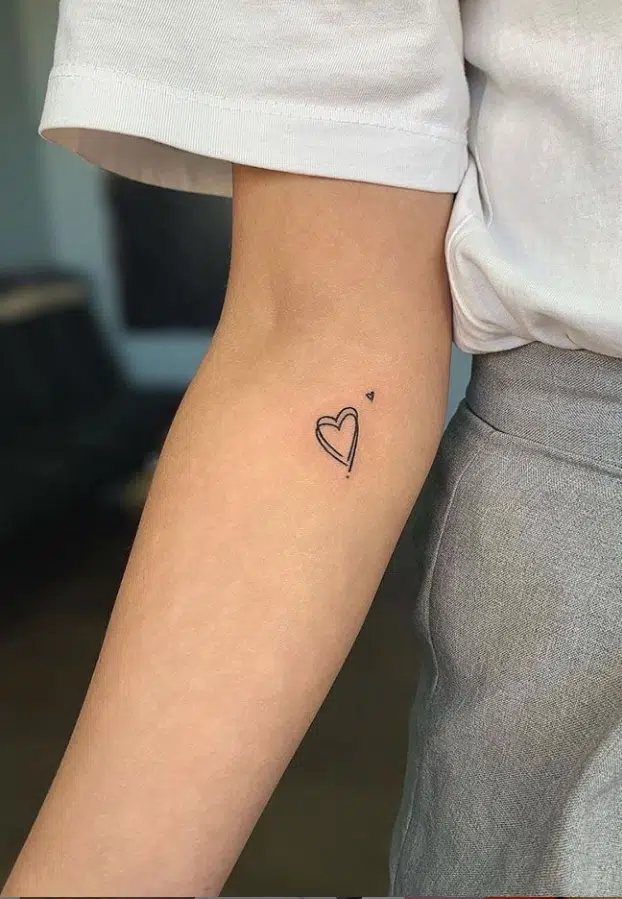 Small Minimalist Tattoos
Minimalist tattoos are all about the famous quote "less is more" and they are becoming probably one of the most popular tattoo designs nowadays. Minimalist tattoos are usually small and very simple using black lines to keep the design clean and minimal.
Small Geometric Tattoos
Geometric tattoos can be completely abstract shapes or something that has meaning to you, like a person, an animal, or an object. The greatest advantage of geometric tattoos is that they are timeless and you can't go wrong with them, as they always look great in the end.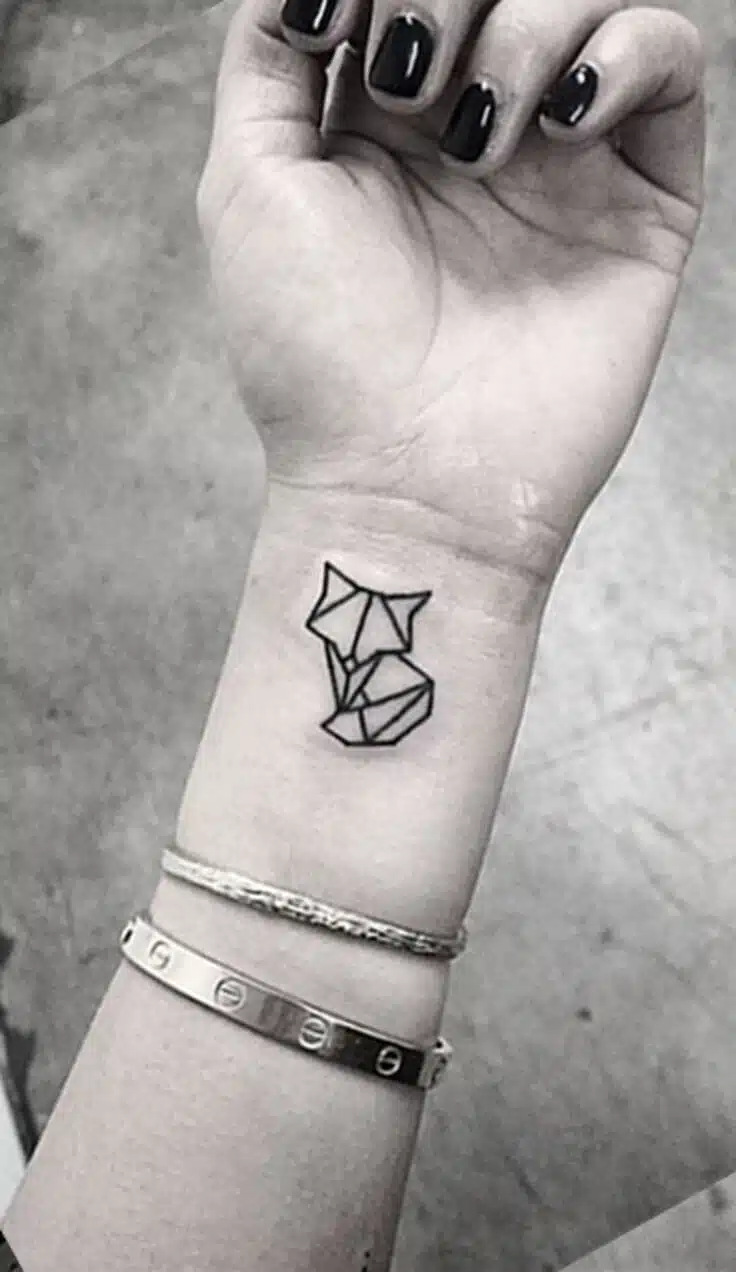 Small Butterfly Tattoos
Butterfly tattoos are well-known for their beauty and have become more popular because they have a timeless appeal, everyone adores these lovely critters, and they make excellent tattoos. When it comes to basic butterfly tattoos, keep it subtle.
Small Sunflower Tattoos
Sunflowers have been a quite popular tattoo design and it's easy to understand why. Sunflowers have a variety of symbolic connotations in addition to being beautiful to look at. Their uplifting beauty, along with their connection to nature, makes them a symbol of happiness and brightness. The sunflower is seen as a symbol of good fortune and longevity in Chinese culture. Sunflowers, on the other hand, may indicate everything from joy and warmth to fidelity and fertility in general.
Small Moon Tattoos
The meaning of a moon tattoo varies depending on the type of moon. In general, the moon is a feminine emblem that represents eternity, time, and nature's dark side. In astrology, it's also a sign of the soul. A crescent moon, on the other hand, has special significance since it symbolizes a period of change. Waxing moons represent expansion and innovation, while waning moons represent release and introspection.
Small Dragonfly Tattoos
Dragonfly tattoos symbolize rebirth and changes in your life, whether it's your age change, lifestyle change, or inner awakening for example. Dragonfly tattoos not only have a deep meaning behind them but also they look so beautiful.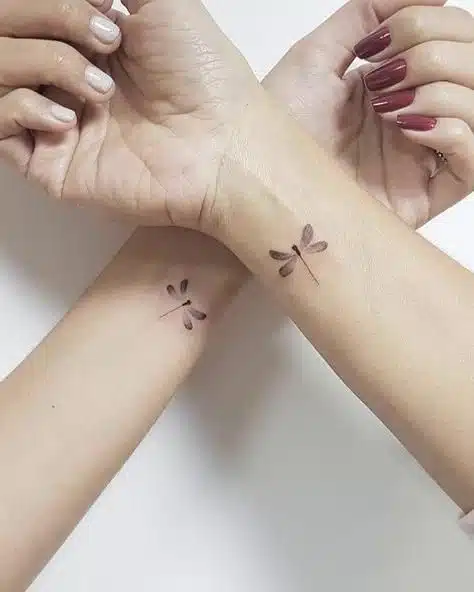 Small Snake Tattoos
If you're looking for a subtle and cute tattoo, a small snake tattoo is a great choice. Because of its small size, it's great for wearing on your finger, hand, wrist, or even behind your ear.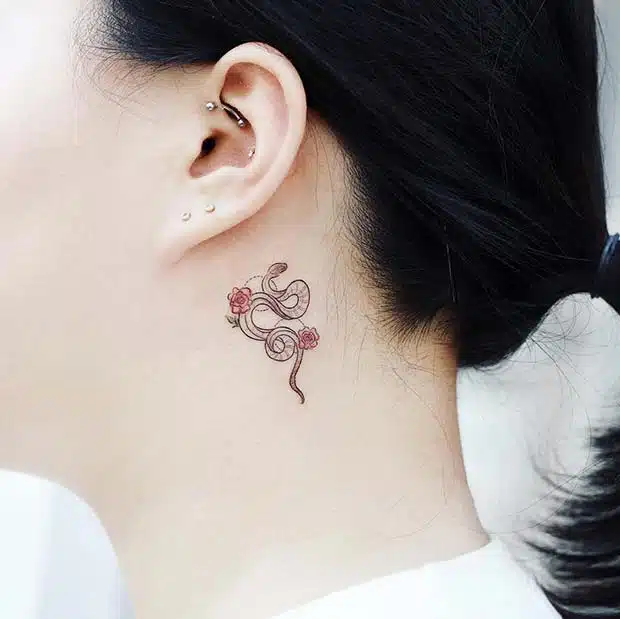 ---
Small Tattoos For Women Frequently Asked Questions
What's the best place for a small tattoo for women?
A small tattoo should look fine in any part of your body because of its simplicity. Although, the wrist, ankle, hand and neck are amongst the most popular options.
Are tattoos for women popular?
Nowadays tattoos are everywhere, and in reality, they are booming among females. According to some reports, there are more women than men who have tattoos on their bodies. So for sure they are popular and rising.
What are the best tattoos for women?
Womens tend to like tattoos that have deep meaning to their life, so they end up choosing rings, animals, necklaces, crosses, and other designs.