Inner wrist tattoos are becoming more popular among those who like small and meaningful tattoos. It's a quite visible area of the body, so you will have to commit to the tattoo, and it's also a perfect location to see it every day as it's easy to turn your wrist and look at it. Inner wrist tattoos are frequently used to convey personal sentiments, minimal and small tattoo designs or just a simple word and keep in mind that it is a small area to work with.
Check out the best inner wrist tattoos right now to help your creativity and help you find something inspirational.
RELATED: 40 Stylish Wrist Tattoos For Men
RELATED: 40 Cutest Wrist Tattoos for Women
Anchor Inner Wrist Tattoos
The anchor is probably one of the most traditional tattoo symbols and it symbolizes protection and homecoming. An anchor tattoo is excellent for anyone who has recently returned from a long vacation or who lives in a different nation.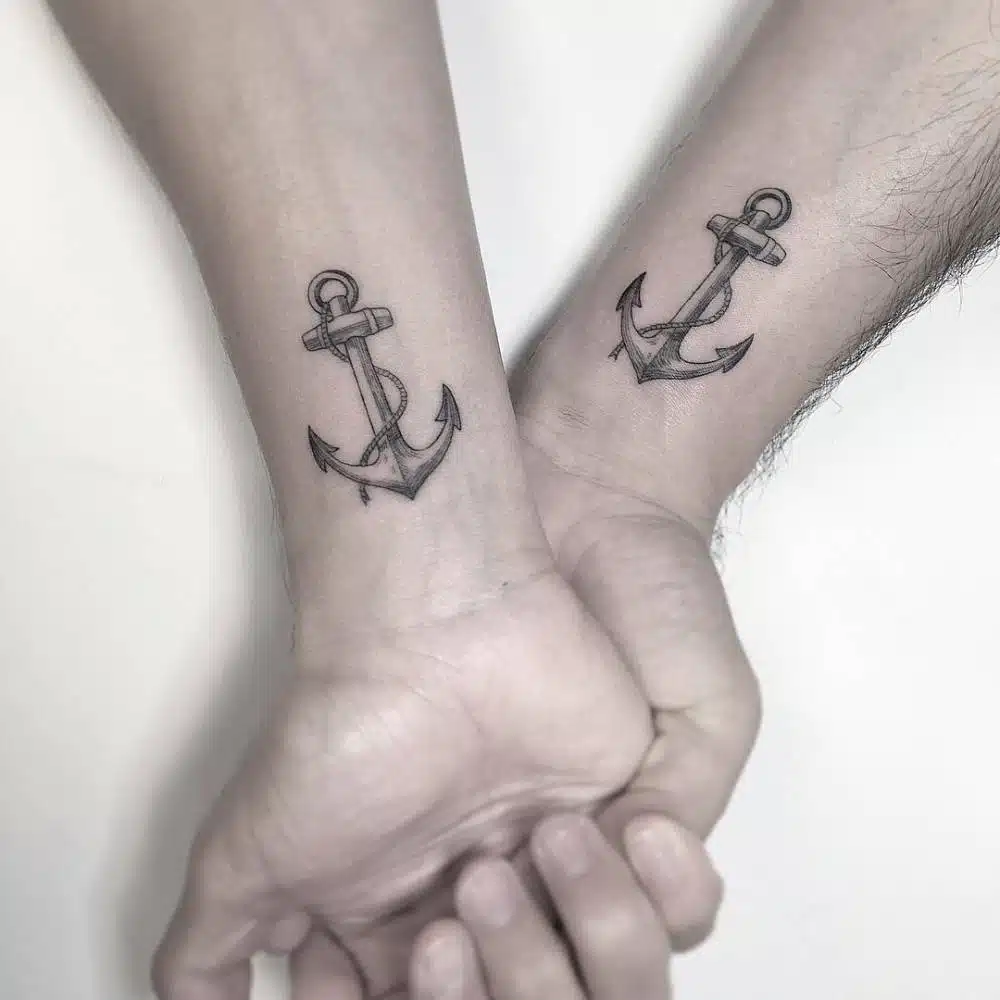 Cross Inner Wrist Tattoos
Cross tattoos are popular among Christians and the inner wrist it's a good place to get a cross tattoo because it's constantly visible, and you can remember of God whenever you need.
Compass Inner Wrist Tattoos
Compass tattoos are a message of independence and confidence in knowing that you'll always find your way no matter what. The compass tattoo has long been a favorite among navy officers, sailors, fisherman and other individuals who enjoy the sea.
Heart Inner Wrist Tattoos
A heart tattoo is a great way to commemorate key relationships in your life. It's a globally known sign that can convey a lot without saying anything. Love, passion, and so much more are all linked with the heart.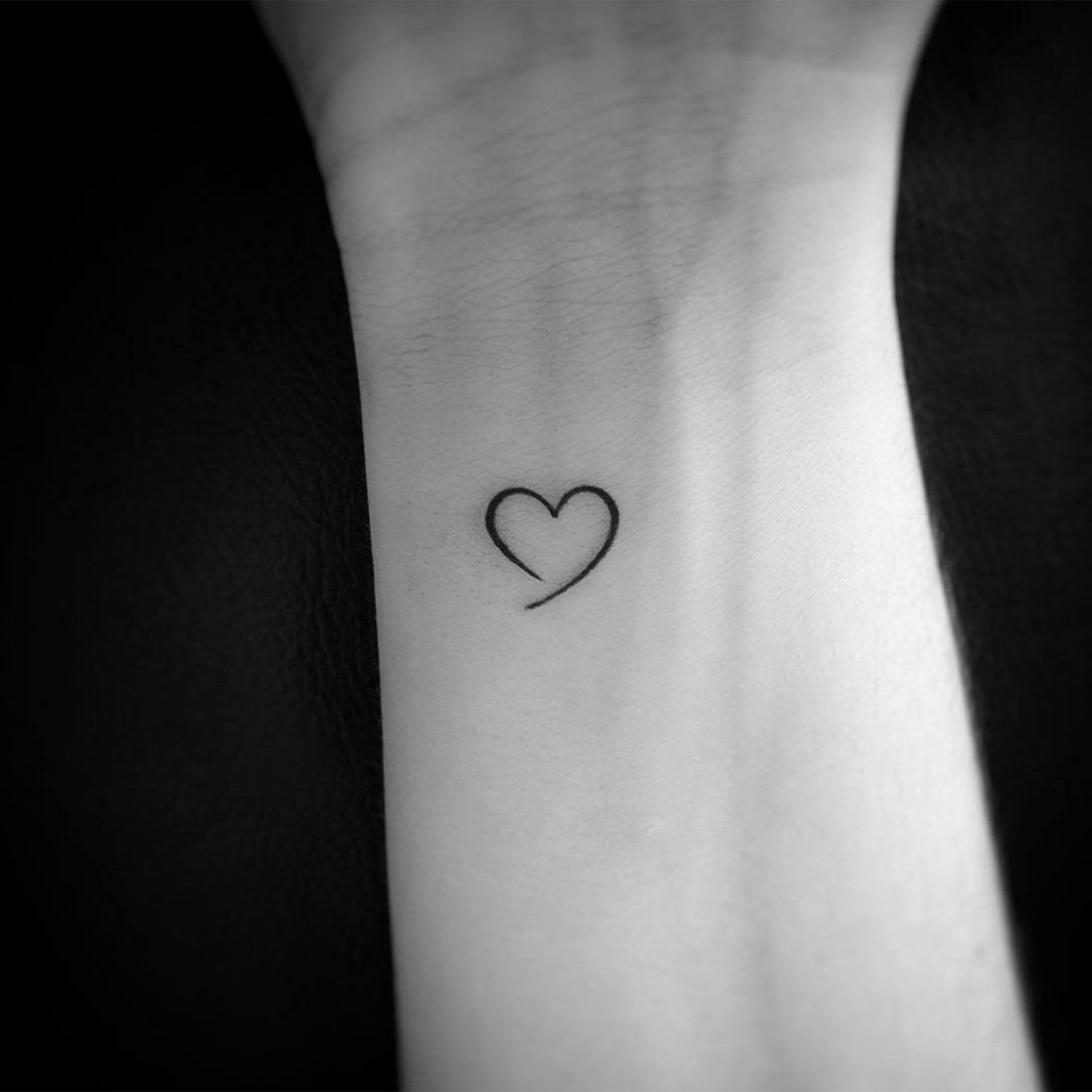 Owl Inner Wrist Tattoos
Owl tattoos are linked with wisdom and intelligence, so they would be a good choice for someone who enjoys studying or has recently graduated. These birds are noted for their ability to sight in the dark and are most active at night. As a result, they symbolize the power to overcome adversity or sadness. Owls may also be a protective sign that guides you through a difficult situation.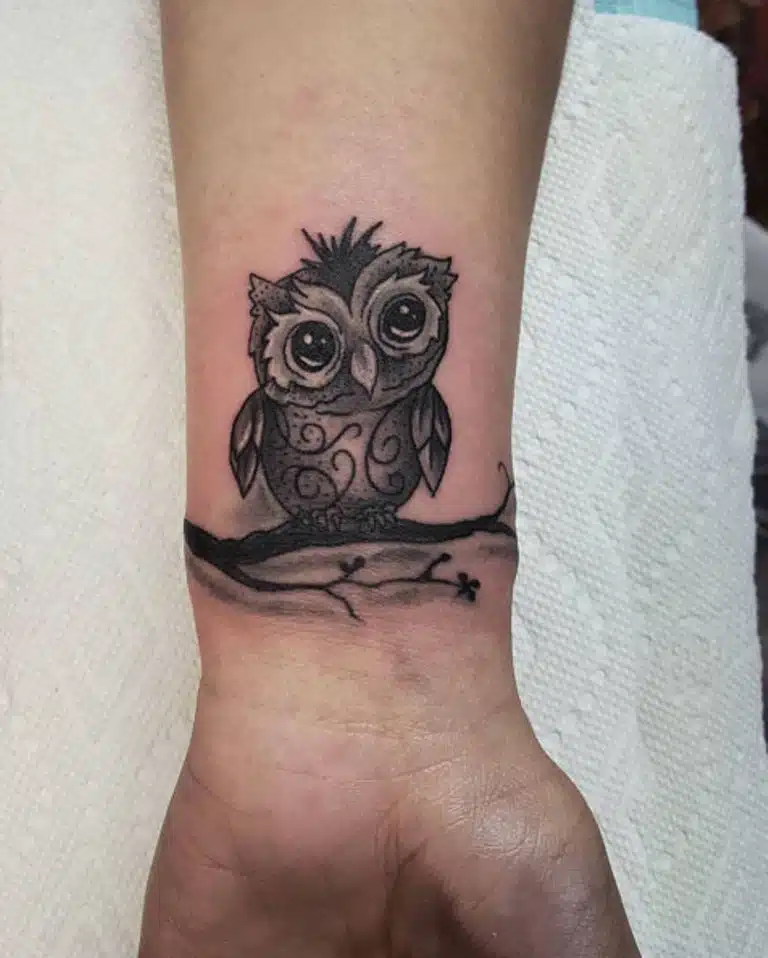 Rose Inner Wrist Tattoos
Rose tattoos symbolizes beauty, love, among other things. When coupled with other symbols, it creates a powerful depiction of feelings and importance. You can choose a bright color, such as red or pink, as the final touch to bring the exquisite painting to life.
Small Inner Wrist Tattoos
A small tattoo is ideal for the inner wrist because it's a small area but because it can be a painful area as well. If you're getting your first tattoo or are unsure about your pain tolerance in the inner wrist, a small tattoo is good option.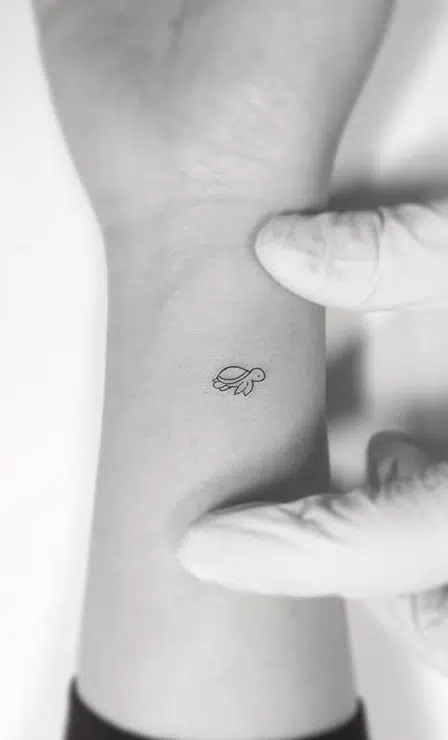 Minimal Inner Wrist Tattoos
Minimalist tattoos have become quite popular in recent years. There are several minimal tattoos that pack a lot of significance into a small space, whether you're getting your first tattoo and want some uncomplicated artwork or adding to an already large collection of ink.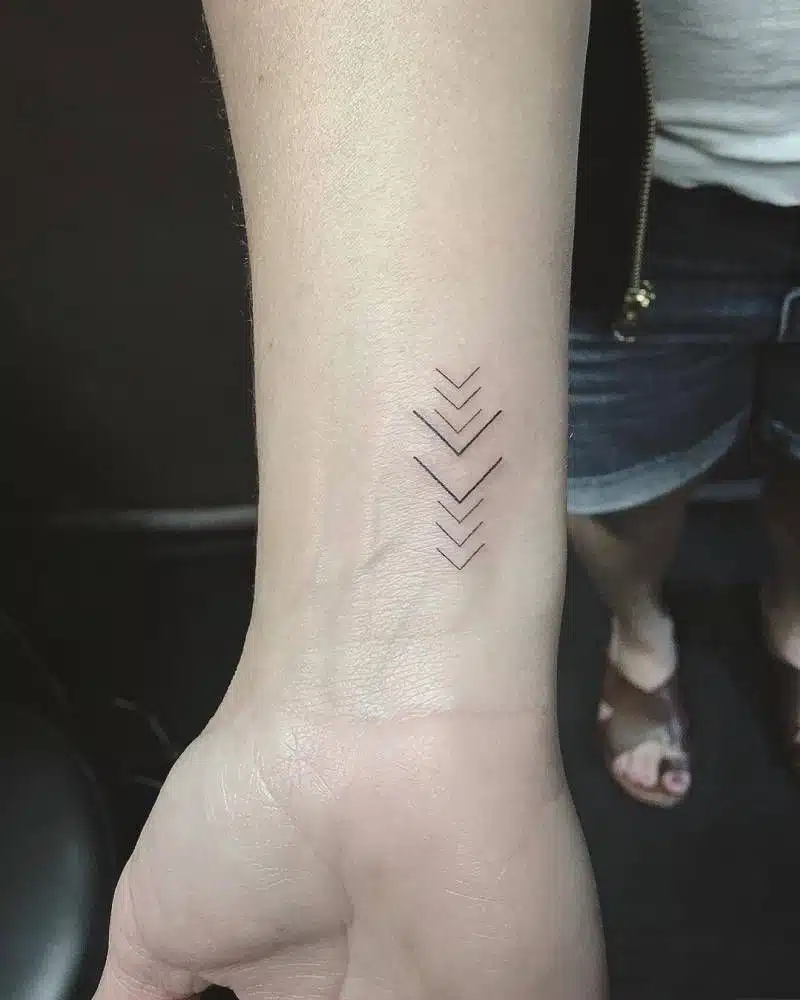 Geometric Inner Wrist Tattoos
Geometric tattoos are trendy due to the infinity of patterns you can design and abstract meanings they can have. It's also timeless tattoo choice with a contemporary touch.
Quote Inner Wrist Tattoos
Quote tattoos can have the meaning you want, as the message will be in the quote itself. You can write a whole phrase or just a word. Song lyrics, movie lines, or wise remarks may all be used to create a powerful and meaningful tattoo. Cursive lettering or calligraphy, may give your artwork a distinctive touch and make it more creative.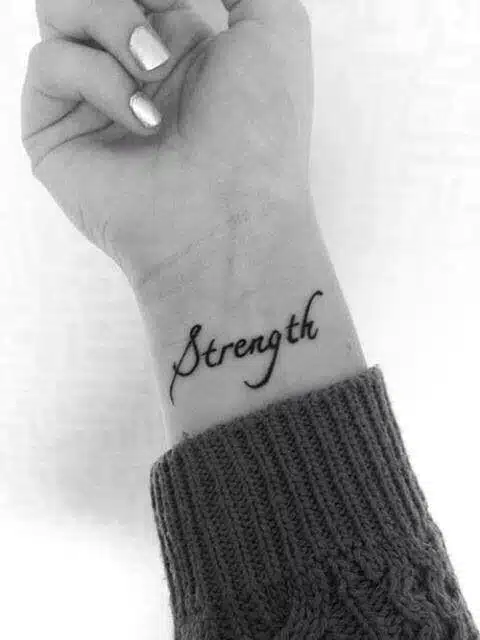 Roman Numerals Inner Wrist Tattoos
Wether it's a special date or a meaningful tradition, with a roman numeral tattoo, you will permanently mark it into your body. This timeless, traditional design maintains the significance of the numbers near to your heart and is simple enough to combine with other tattoos.
Looking for more wrist tattoo ideas? Check out our 40 Stylish Wrist Tattoos for Men post for more wrist ideas.
---
Inner Wrist Tattoos Frequently Asked Questions
DO Inner WRIST TATTOOS HURT?
Inner wrist tattoos can be painful due to the delicate and sensitive nature of the skin around that area and not only that, but the inner wrist have more nerves flowing through them than the outside, which might increase the amount of discomfort you experience in this area.u003cbru003eThe pain will most certainly be strong and deep, but it should be bearable. Because the total region of the inner wrist is tiny, and your artist shouldn't have much work to do there, you should be able to see past the discomfort within a short time.
WHAT'S THE MEANING OF WRIST TATTOOS?
The placement of a tattoo on your wrist can represent a variety of things. It can indicate connection because it's one of the first things people notice when you wave or shake hands. Confidence and honesty. On the other hand, can entail wearing your heart on your sleeve and not hiding anything. The inner wrist is also seen to be a very spiritual spot, therefore it's an excellent place to put a design that means a lot to you.
HOW LONG DOES IT TAKE FOR A WRIST TATTOO TO HEAL?
The length of time it takes to heal varies on a variety of circumstances (your health, how well you care of the skin, etc), but in general, you should expect to wait 6 months before declaring yourself healed. It will normally take 2 to 3 weeks for you to be able to immerse it in water.